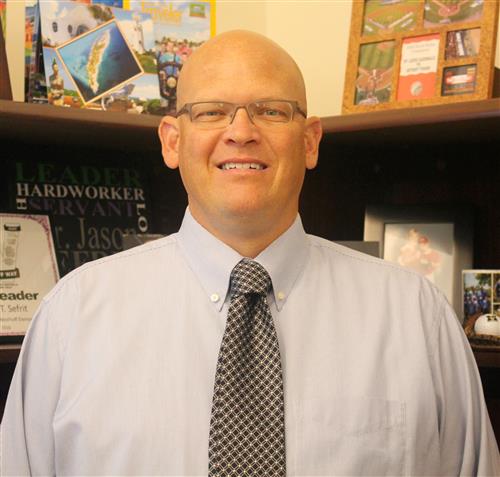 During a special board meeting held in the afternoon of November 30, the City of St. Charles School District Board of Education agreed to terms with Dr. Jason Sefrit to hire him as the next District Superintendent. Dr. Sefrit will take over as District Superintendent on July 1, 2018 following the retirement of Dr. Jeff Marion.

Dr. Sefrit is currently in his second year as the District's Assistant Superintendent for Human Resources. Dr. Sefrit previously served as principal of Westhoff Elementary School in the Fort Zumwalt School District, having served in that position from 2001-15.

Prior to Westhoff, Dr. Sefrit served as an Assistant Administrator for Mount Hope, JL Mudd and Forest Park Elementary Schools. He also taught for the Fort Zumwalt School District.

The hire completes a two and a half month process that started when Dr. Jeff Marion's retirement was accepted in the September Board meeting. During the process, viewpoints and feedback from various facets throughout the community were taken into account.

Dr. Sefrit holds a Bachelor of Science in Kinesiology from Missouri Baptist University, as well as a Master in Educational Administration and a Doctorate in Educational Administration from Lindenwood University.