St. Charles High School
Home of the Pirates
Return to Headlines
SCHS names Ben Owens as Activities Director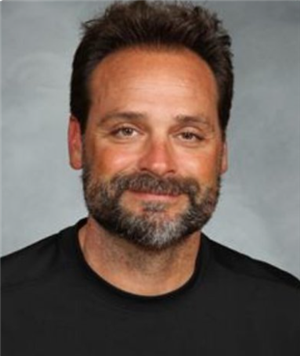 The City of St. Charles School District is excited to announce that Ben Owens has been selected to serve as activities director of St. Charles High, effective July 1, 2022. The District's Board of Education approved the selection at its March 10, 2022 meeting.
Owens currently serves as a physical education teacher, a role he has occupied since 2000. In addition to being a physical education teacher, Owens serves or has served as the coach for a variety of St. Charles High teams including varsity girls basketball, varsity girls track and JV football coach.
"I'm thrilled to be taking over as athletic director for the St. Charles High Pirates," Owens said. "For 22 years, I've taught St. Charles High students in the classroom, in the gym and on the field. I look forward to taking that experience and applying it to all the activities we offer our Pirates."
Owens holds two degrees: a Masters of Education Administration from Lindenwood University and a Bachelor of Science in Physical Education from the University of Missouri-St. Louis.
"We are very excited to see Ben's ascension within the St. Charles High activities program," said Dr. Jason Sefrit, superintendent of schools. "His decades of experience will be invaluable in offering the students of St. Charles High a well-rounded high school education."
Owens will be replacing Corey Hahn, who is retiring at the end of the 2021-2022 school year after serving the district faithfully for fourteen years.