Return to Headlines
SCSD receives 2019 Meritorious Budget Award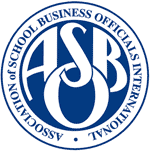 The City of St. Charles School District is pleased to announce that it is the recipient of the 2019 Meritorious Budget Award from the Association of School Business Officials (ASBO) International. This is the fourth year in a row that the District has received the award

According ASBO, the Meritorious Budget Award "recognizes excellence in school budget presentation," and is awarded to districts who successfully complete the Meritorious Budget Award criteria pertaining to fiscal transparency, interdepartmental communication, and clear budget guidelines.

"It's an honor to receive the Meritorious Budget Award," said Dr. Charles Brazeale, Assistant Superintendent of Business and Technology. "It gives us affirmation that we're doing right by our taxpayers and community members."

The 2019-20 City of St. Charles School District financial budget was primarily prepared by Budget Specialist Lavenia Draper, with oversight from Dr. Brazeale and Diane Clubb, Director of Accounting.

The MBA promotes and recognizes excellence in school budget presentation and is conferred only to school districts whose budgets have undergone a rigorous review by financial professionals and have met or exceeded the program's stringent criteria. To judge submissions, the ASBO utilizes a committee of professional accountants and government auditors with specific MBA criteria training.

ASBO International is a professional organization of 30,000 members worldwide that provides programs, services and a global network that promotes the highest standards in school business.

The District's budget can be found by visiting the Business Department's webpage at: http://www.stcharlessd.org/Page/288.